Keystone
Mansfield Keystone Pool Builder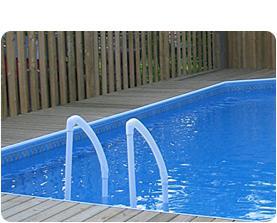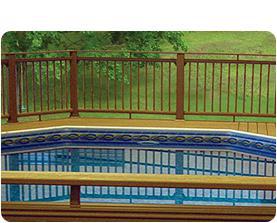 Half-way in, all decked out.
The Radiant Keystone Semi-Inground Pool is the perfect backyard centerpiece for summer poolside barbecues, or simply soaking up the sun in your favorite lounge chair. This Grecian-shaped pool is installed semi-inground with size and installation options that allow it to comply with the property restrictions and requirements of many homeowner's associations.
Shapes and Sizes
The Radiant Keystone Series Pool is available in 42″, 48″, and 52″ wall heights with different shapes and sizes to fit your backyard style. Available options include: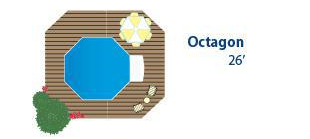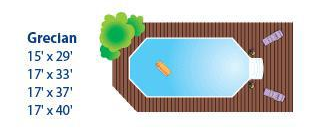 Please take a look at our brochure to learn more about the incredible Keystone Series Pools.