Your Pool Service Professionals
Swimming Pool Maintenance & Repair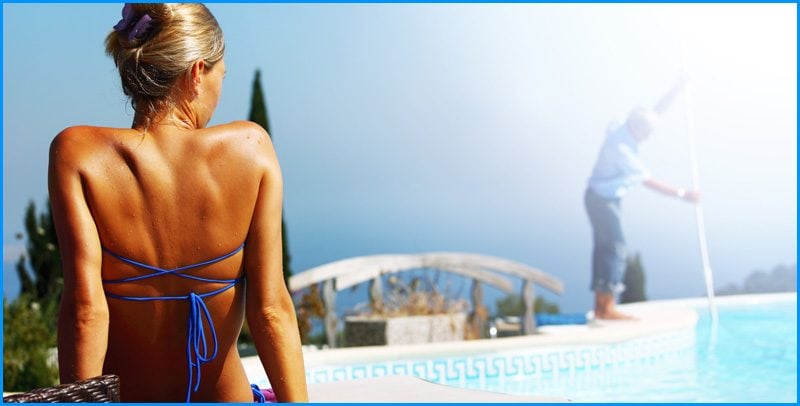 Mansfield, Mount Vernon & Bucyrus Pool Professionals
---
At Fun Center Pools, we understand your time is valuable, and that's why we offer professional pool and spa service and maintenance. Owning a pool requires a lot of responsibility, but you need a break and we're here to give that to you.
Our qualified pool care professionals can keep your pool in pristine shape week after week so you don't have to. We offer complete pool maintenance programs for all your pool care needs, we do it all. And we do it when you want it. Whether you're looking for weekly, bi-weekly or monthly maintenance, we will set up a cleaning and maintenance schedule that works for you.
We take pride in our ability to care for your pool, and we want nothing more than for pool ownership to be worry-free. Our fully-certified and insured service and maintenance technicians will treat your pool as if it were their own, if not better
Pool Repair
Fun Center Pools also specializes in pool repair. Should an issue arise with any of your pool and spa equipment, please don't hesitate to contact us to set up an appointment. The only thing worse than an equipment or maintenance issue is one that isn't take care of in a timely manner. As a Hayward, Pentair, and Zodiac Pool Products dealer, our trained technicians are able to repair and replace their equipment.
Contact us today to speak with one of our pool care specialists to learn what maintenance program would work best for you and your pool or to speak with one of our service repair technicians.