Hot Spring Highlife NXT Collection
The Elegance of Innovation
The Highlife® Collection NXT. Unlike anything you've seen or experienced.
With input from BMW Group DesignworksUSA, the stunning new Highlife Collection NXT spas represent the future of spa design.
Style and Function
It has to look and work beautifully. We meticulously refined and enhanced both form and function.
Distinctly Yours
The spa you've waited for: easy to use, energy efficient and beautifully designed for an unparalleled experience.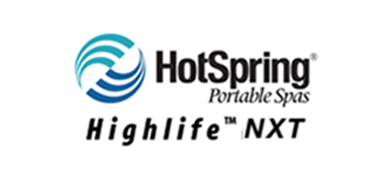 GRANDEE® NXT 7 PERSON HOT TUB
8'4″ X 7'7″ X 38″H | 500 GALLONS
ENVOY® NXT 5 PERSON HOT TUB
7'9″ X 7'7″ X 38″H | 450 GALLONS
JETSETTER® NXT 3 PERSON HOT TUB
7′ X 5'7″ X 33″H | 225 GALLONS